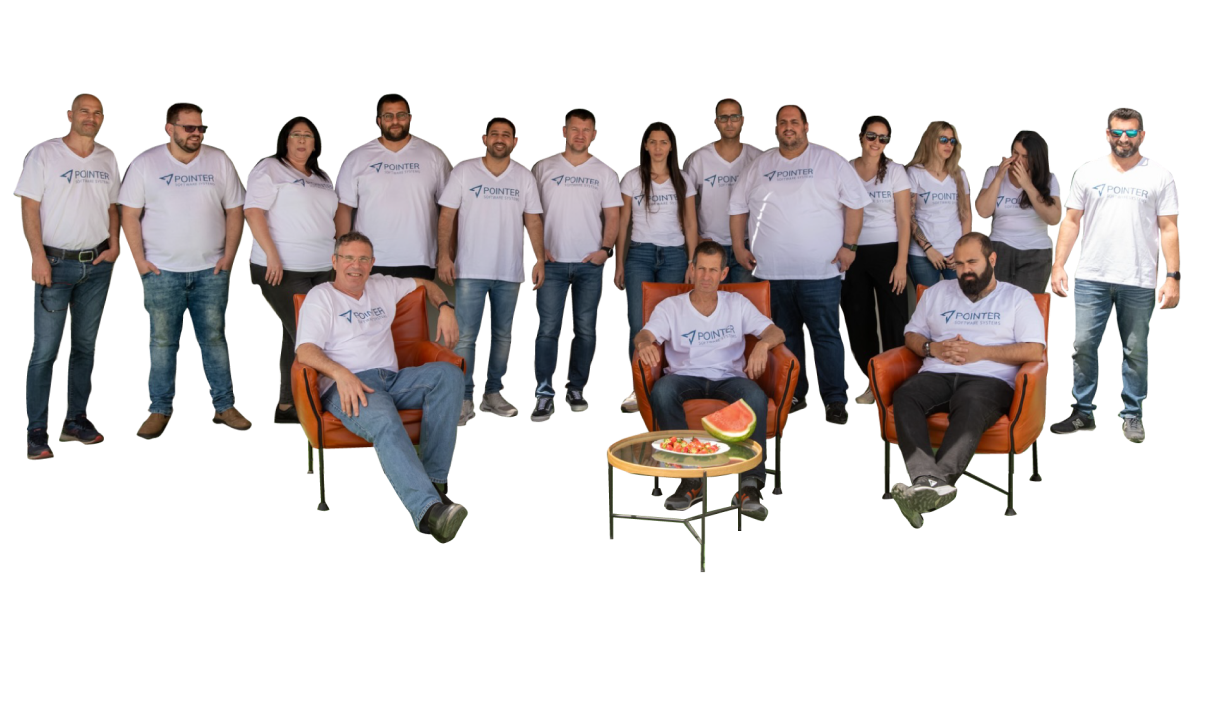 Pointer Software Systems specializes in developing software projects, components, drivers and much more using the latest and most updated technology. Pointer team is highly skilled, well trained and, most important: consists of good listeners, taking your concept to reality
Pointer Software Systems was established in 1992 By Mr. Ilan
Aisic as a sophisticated software development company.
Mr. Aisic served in senior development roles in tier1
companies such as IBM , NYNEX (a Verizon company) ,
and Orbcomm. Pointer team has been growing ever since by carefully hiring excellent software professionals and investing in their long-term continued training and education.

Full Stack Developer
Full Stack Developer
Senior FullStack Developer
Send us CV to jobs@pointer.co.il
Location: Ramat Yishai/hazafon
Job Description:
Looking for Software development engineer, The person should have good development techniques on Web technologies like Java. Knowledge of JavaScript, HTML5, Angular and REST based service.
Requirements:
B.Sc. in Computer Sciences/Computer *Engineering/Software Engineering.
At least 3 years of hands-on experience With Java.
At least 5 years of experience in software development.
Experience with OOD/OOP and design patterns
Experience with modern source control tools and Agile *software development (SVN,Git, GitHub)
Experience with designing and implementing REST APIs
Experience with Angular – an advantage
C/C++ knowledge – an advantage
Team Player
המועמד ידרש לסיווג בטחוני