Throughout the years, Pointer has been providing long-term solutions to Israel's leading military & defense companies and leading solution providers including the IDF, IAF, Navy, Rafael, Elbit, and more, while also working with leading military solution providers.
Pointer's extensive experience within the industry, allows for a rapid and efficient design-build-deploy-support processes for any complex project. The code can be later easily integrated with your own products and platforms and is always delivered on-time and within budget.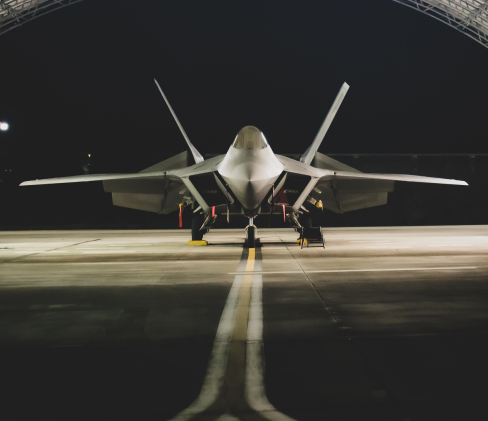 Our code been tested in various demanding environments and platform demonstrated it's efficiency
Seasoned telemetry developers withrespect to various sensors and broadcasting (VoIP, RoIP, AVIP) for tactical - land , Air and Sea applications
Computers: Tactical computing solutions suited to all applications and to all levels of fighting forces. Communications: Complete tactical communication softwa resolutions using VOIP , ROIP, AVIP with either static, mobile or ad-hoc deploy Intelligence: validated code to manage a range of sensors and systems for intelligence gathering as well as tools for processing and evaluation.
Developing software solutions over raster and vector data for air, land and sea and subsurface applications
Development of RF communication network management system and equipment management platform.
Enables device & communication testing, calibration, allocation, status reporting, and other customized features.
Development of Naval communication network and radio channel control systems
utilizing wireless tablets deployed in multiple locations on the vessel.
development of Data/Voice/Video encryption Network-Management-System.
application of Faults, Permissions, Noise, VPN and many other customized features
Development of Control & Management systems for Unmanned Naval Vehicles (UNV). Communication with the vehicle sensors for the vehicle autonomous navigation systems
Development of :
Tactical communication solutions
Deployed command posts and
General headquarters.
Developing software communications solutions encompass radio, IP and satellite equipment and systems
Developed several projects including ground station for the F-35i jet fighter and encrypted VoIP to Data, Radio and Video over IP communication projects
Pointer Software Systems is an approved vendor for the Ministry of Defense of Israel. We have a strictly restricted zone for classified work done in our offices